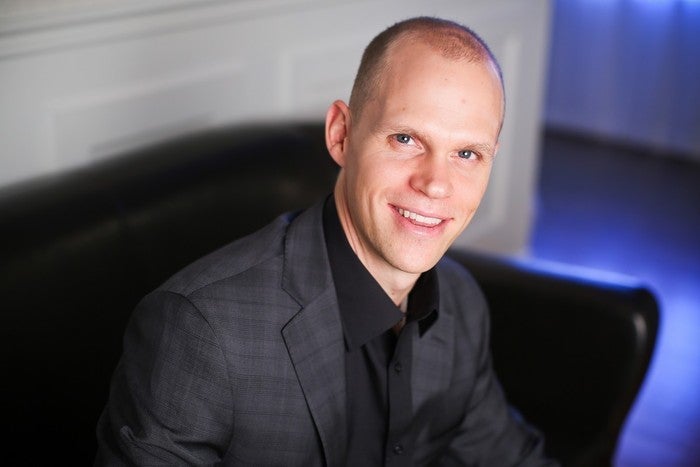 Kitsilano Condo and Real Estate Expert, Dean Wegman
I am an award winning experienced real estate consultant that specializes in lower mainland condos, townhomes and houses, especially Kitsilano condos. My focus is to provide the highest level of service and expertise in the industry. I accomplish this several ways.
One of the most important skills for a Realtor to have is to be a good listener. To be able to clearly detemine a clients real estate needs and goals by listening carefully to what they say, and knowing when to ask the right type of questions. I make it a point to excel at this skill so that I have a very strong understanding of what you require and don't waste your time unnecessarily.
Then with that understanding I'm able to use my 12+ years of experience, intimate neighbourhood market knowledge, and extensive marketing and negotiating skills to help you through either your home purchase or home sale process. I will save you lots of your own valuable time, and I will do everything possible to either make you or save you a lot of money.
Whatever your real estate needs - first time home buyer, investment, moving up or down in size - I have the ability to give you the comprehensive advice and objective information you need. Information and advice that will allow you to make the best informed real estate decisions possible. Not a decision that is designed to put money in someone's else's pocket, but the decision that is truly best for you. I guarantee it.
This Website
I created Kitsilano-Condo.com a few years ago in a time where there was very little on the web specifically designed for the Kits condo owner or future Kitsilano real estate and condo owners and/or investors. In creating this website my goal was to do more than be a Kitsilano real estate resource. Presenting active condo and townhome listings, sales, and price reduced home information was just a start. Useful tools like Google Streetview, Mortgage Calculator, Walkscore, and Optimized Photo Display aim to improve the visitor's experience. This however wasn't enough as I felt people need to know a lot more about living in a community than it's real estate listings. Therefore this website offers community information on top of local real estate market knowledge that is helpful in buying or selling a home in Kits.
A Little About My Family and I
Like many families living in the Greater Vancouver area when we are not working we like to take advantage of our beautiful surroundings. On a sunny day off my wife, two sons, and I will sometimes head down to Spanish Banks and walk along the waterfront, or head to Kits beach or pool. If I can get an afternoon or day away I like to do some downhill mountain biking on the North Shore or in the Whistler bike park. Otherwise I'll get an hour or two every week playing some tennis at my local court, or play in a few recreational soccer matches. Having grown up skiing and snowboarding my family will spend our free time in the winter up at Whistler or if I'm lucky and finish a day early a few late evening runs at Cypress Mountain.
I went to the University of Western Ontario after high school to pursue a degree in Environmental Resource Management. After graduating I found the career prospects to be far from exciting so I decided to take up an excellent work opportunity in Tokyo, Japan. It was a truly an amazing experience as the people, culture, and food were amazing ... but after a few years I felt the need to be back in Vancouver with family and friends.
Having had a mother that was a Realtor for part of her career, and a close cousin that is a top agent in the industry I knew that being a real estate agent would be something that I would like. The work involves working closely with people each day and it would always stimulate me as market fluctuations allow me to find different opportunities for clients in areas I know well.
I take a lot of pride in the quality of my work and have received several awards recognizing my hard work and commitment to a high standard of service. Helping people through the home buying and selling process provides me with a sense of job satisfaction that I think is important for anybody in their career.
I don't believe in sales pressure, and guarantee I will never give it. Only sound advice and consultation at your speed.
If you think I can help you with your real estate needs or questions I look forward to an opportunity to meet.  Contact me with 
this link
 to arrange a time convenient to your schedule. 
Sincerely,